So over the past few weeks I've been looking for some key accessories to mix in with my fall wardrobe. Although this is just a start, I think I've found some great items!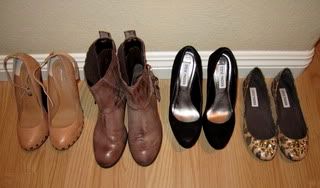 I got a camel colored wedge from Aldo, a brown ankle boot from Francesca's, a chunky black pump from Steve Madden, and an AMAZING leopard print studded flat from Steve Madden.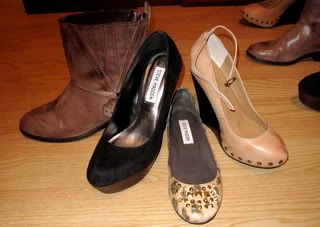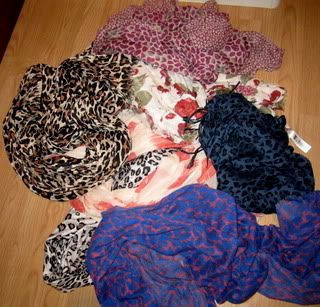 I absolutely love scarves for the fall! I stocked up on a lot of very colorful, printed scarves.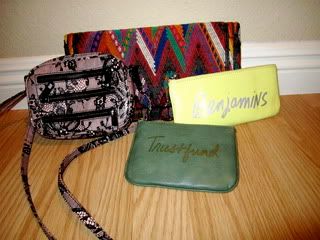 Although I didn't follow my shoe trends and go for more neutral colored bags, I found a few great little bags to add a pop of color to any outfit.