All of the spices we used in our ground beef.*Onion Salt, Season Salt, Basil, Oregano, and Vegetable Oil* First you take the beef out of the packaging and put in on a plate. Then you add the spices and "mash" them together with your hands. (This really helps bring out the flavor when your cooking the beef)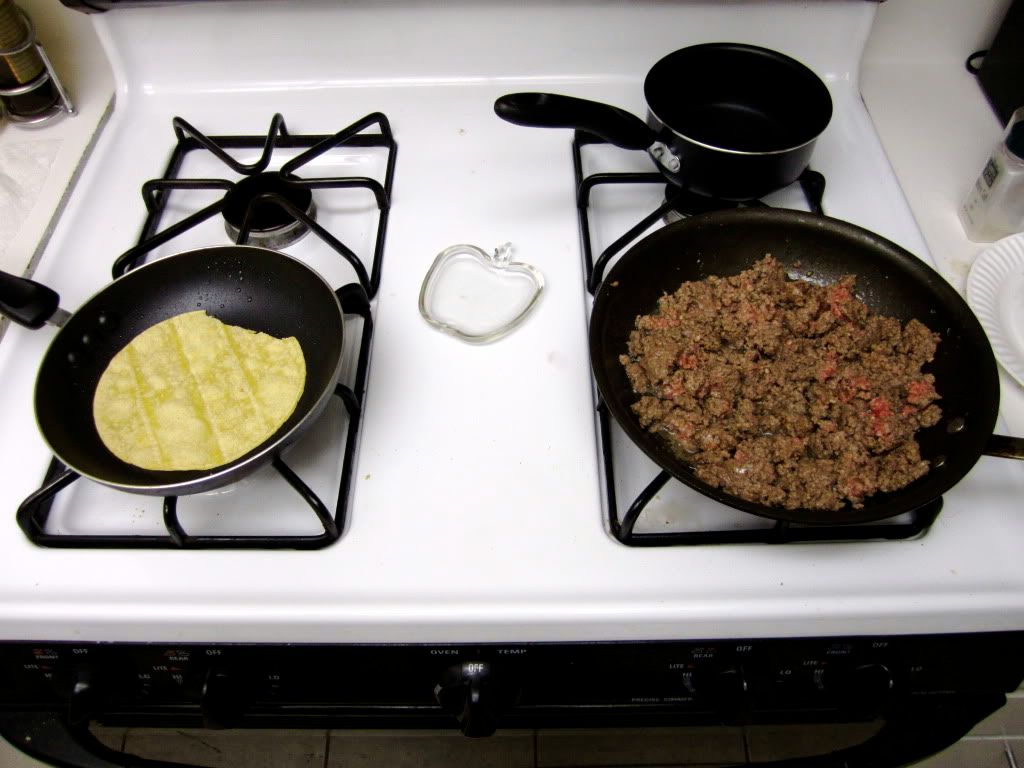 Then you get a small fry pan and a large fry pan for your tortillas and your beef. Put 1 TBLS of Vegetable Oil in each fry pan and turn the heat on to medium. Put your torilla in the small fry pan and add all your beef to the large fry pan. Flip both until golden brown and fully cooked through.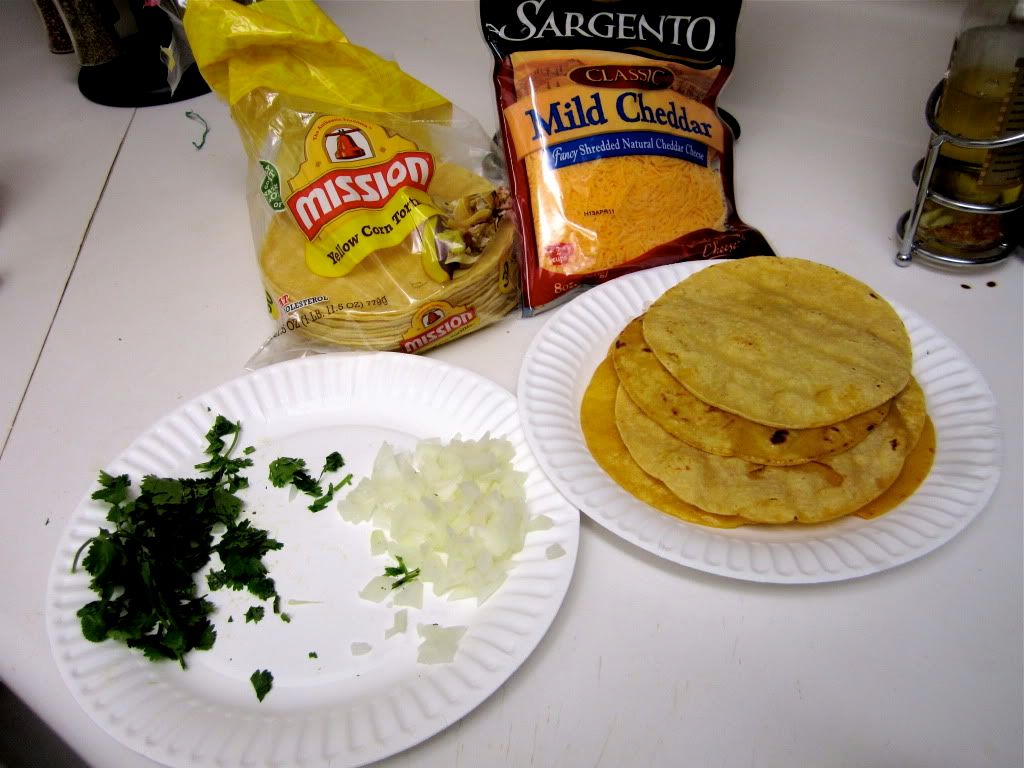 All of the toppings used in the finishing of the perfect Taco Tuesday. *Cilantro, Onions, and Shredded Cheese.* What I like to do is throw one of my golden crisp tortillas back on the stove top for just a minute or so and add the shredded cheese and beef on top of the tortilla. Then you get the perfect, oozing, delicious bite every time!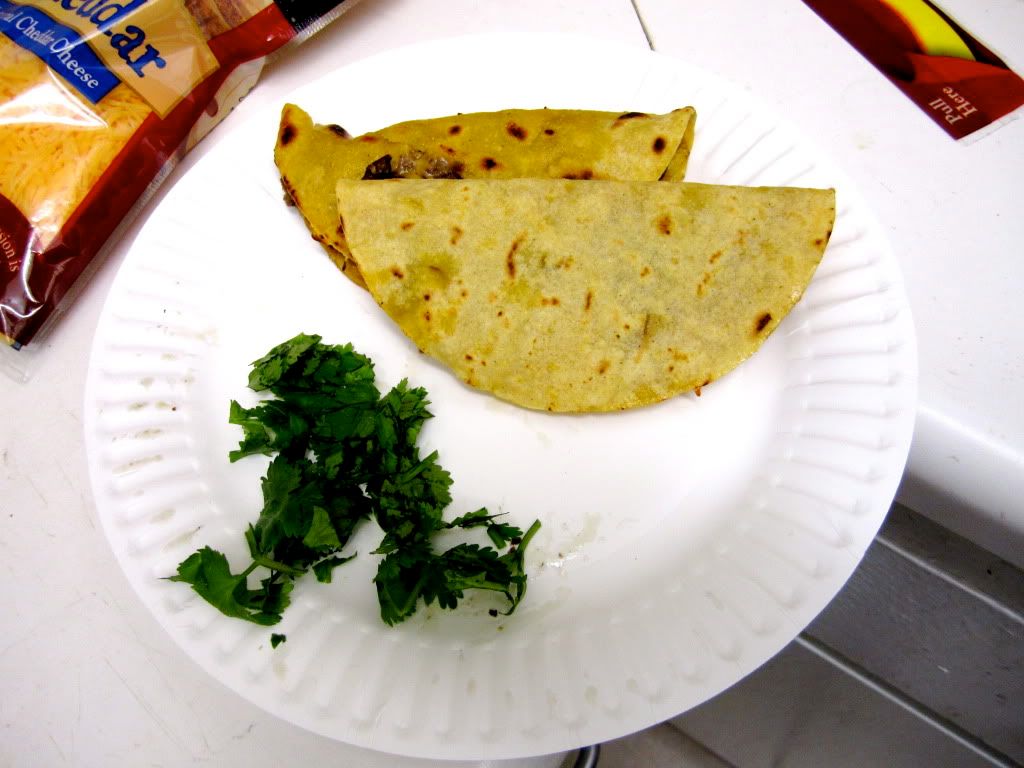 Taco Tuesday with my love was a success! We ended up making some great tacos!